Our Solution
Design and structure
Design and structure of GB OAP is patented. The one-way clutch and bearing unit is one common component and optimization for harsh engine work condition. So GB OAP has Stable and reliable quality and short lead time for samples and mass production.
The GB OAP consists of several parts:
The outside is a multi-ribbed pulley with an inner positioning table, on which there are pulley grooves that match the multi-ribbed belt; the middle part is juxtaposed with a pair of support bearings and needle rollers one-way clutch in middle; the inside is a connecting hub with a positioning table; the front end of the pulley has a dust-proof sealing structure (Front seal or other structure).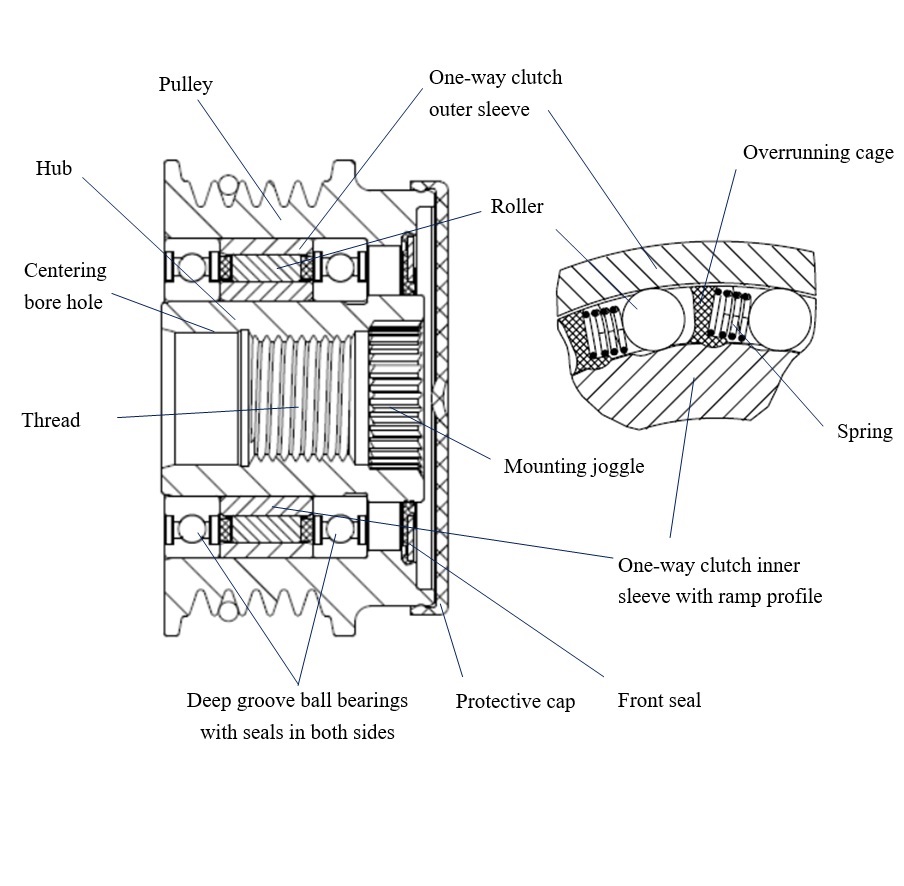 In general, a plastic or rubber dust cover is additionally installed at the front end of the OAP, which can effectively reduce and block the erosion of the internal structure of the pulley by dust and fluid in cooperation with the dust-proof sealing structure. In addition, the support bearing is a deep groove ball bearing with contact seals on both sides. This bearing seals of can further effectively prevent the damage to the function of the overrunning pulley caused by dust and sprayed fluid under working conditions.
This patented design of GB OAP also makes our product looks similar with OE type that can be better approved by the final customers in global aftermarket.